Most people shop online these days. In fact, a survey research recently carried out by some experts it was discovered that 79 percent of shoppers have made an online purchase.
In-person shopping can be a smart way to ensure you're getting what you pay for, negotiate better deals by haggling and avoid hefty shipping charges, but online shopping also has its perks. You can save money by shopping online because it's easy to compare prices at several retailers and read reviews to find the best deals. It just depends on what you're buying.
Certain items just make more sense to buy online—either due to significant cost savings or pure convenience. E-commerce businesses have less overhead so they can sell many items for less; on average, you can expect to save about 20%. Certain items can be found at an even steeper discount.
Here are the top 15 products you should always buy online.
Designer clothing and accessories
Designer consignment is a big thing right now—Prada handbags, Gucci shoes for up to 70% off. You can buy from some online shops where all the items are authenticated, and you can return everything except swimsuits when it turns out that you don't like them, you can also get some bonuses. Some new shoppers get a $25 gift card. While you can occasionally find consignment pieces in local shops, it's far easier to find the exact Kate Spade clutch you've been lusting after by searching online. You can get quality designer clothing at an affordable price and the item will be delivered at your doorstep.
Phones and Its Accessories
No doubt the number of mobile phone users increases almost every day. Many online stores deals more on phones and accessories during black Friday deals and festive periods. You can always get access to tons of phones and its features online before making a purchase and you can also get discounted phone prices online. Also, most online stores will always deliver the product to the buyer once sold.
Laptop and Its Accessories
Most people would not like the stress of moving from one store to another searching for the computer part or a specific laptop to buy from a physical store while you can easily get what you are looking for online and their respective prices. It will save you a whole lot of stress. You will get to know if what you are looking for is available and then you order for it and the item gets delivered at your door step instead of going about searching for the item.
Medicine
It is indeed true that most people don't have the idea that you can get medicine online, this is especially convenient for those who can no longer drive and those with very busy schedules." Through CVS's Ship & Save program, for example, you can get 20% off on a large selection of OTC drugs and household items (be careful that you never take these over-the-counter drugs together). They provide complimentary shipping and offer automatic, recurring deliveries for things like Advil, TUMS, and toilet paper. Other pharmacy chains have deals, too. Rite Aid occasionally offers a code for 25% off any purchase, and Walgreens offers 20% off many medications and personal care products online through their programs.
Electronics and home appliances
According to Adobe's 2015 to 2016 Online Price Index, televisions are about 5% cheaper online than in stores, and household appliances are 3% cheaper. Worried shipping a 60-inch flat screen or new fridge will ding your wallet. Many retailers have a free, in-store pickup option. Depending on the shipping cost, it may actually be cheaper to rent a U-Haul (or borrow your neighbor's pick-up truck) and lug it home yourself. Some online stores can actually deliver the product down to your doorstep thereby reducing the stress and expenses of delivery for you.
Textbooks
A woman wrote "When my kids were in school, college textbooks were ridiculously expensive" Some people will go extra mile searching for some text books in the store without any success. It will be easier to search for such books online since you can easily access the types of books available and the price range for each of the book.
Toilet paper, napkins, and paper towels
"I swear by buying toilet paper and other paper products online," says an online buyer "You'll be amazed by how much cheaper they are online than in stores. You can often sign up for recurring orders where the more you buy, the more you save." Some online stores will display the price range of each of the product for easy accessibility unlike the physical stores that they will give you what they have.
Furniture
Not only do overstock.com, wayfair.com, and jossandmain.com have better prices than brick and mortars, but they have far more options, too. Discount codes and flash sales can bring down the price even more. The key with buying furniture online is to read the reviews. You don't want cheaply made furniture. One final piece of advice: Determine if the furniture comes assembled or not and if it doesn't, consider if you're willing to brave assembly.
Pet food
There's no reason you need to spend an arm and a leg on Rover's favorite treats. Stores like petco.com and petsmart.com offer significant discounts and great incentives. Customers who sign up for recurring, pre-scheduled deliveries can often save up to 20%, you will get more access to the different types of pet food available and be able to see the price at a glance online and you will get to know the store that have what you are looking for rather than going to the shop to search for it.
Beauty gadgets
Amazon.com offers steep discounts on beauty tools such as curling and flat irons. A customer once wrote "I found a curling iron at my local Ulta for $60 and then saw it online for nearly half the cost. When it comes to items people typically buy and then use the same day, retailers will try to justify selling them at a higher cost. But now with websites offering same-day shipping that's becoming a moot benefit.
Printer ink and toner
Ink is one of the most marked up consumer goods on the market, Inkgrabber.com always has coupon codes. Finding generic or off-brand ink online is another smart way to save. And you will also get to get amazing discounts from some online stores when you are a repeat buyer.
Sporting goods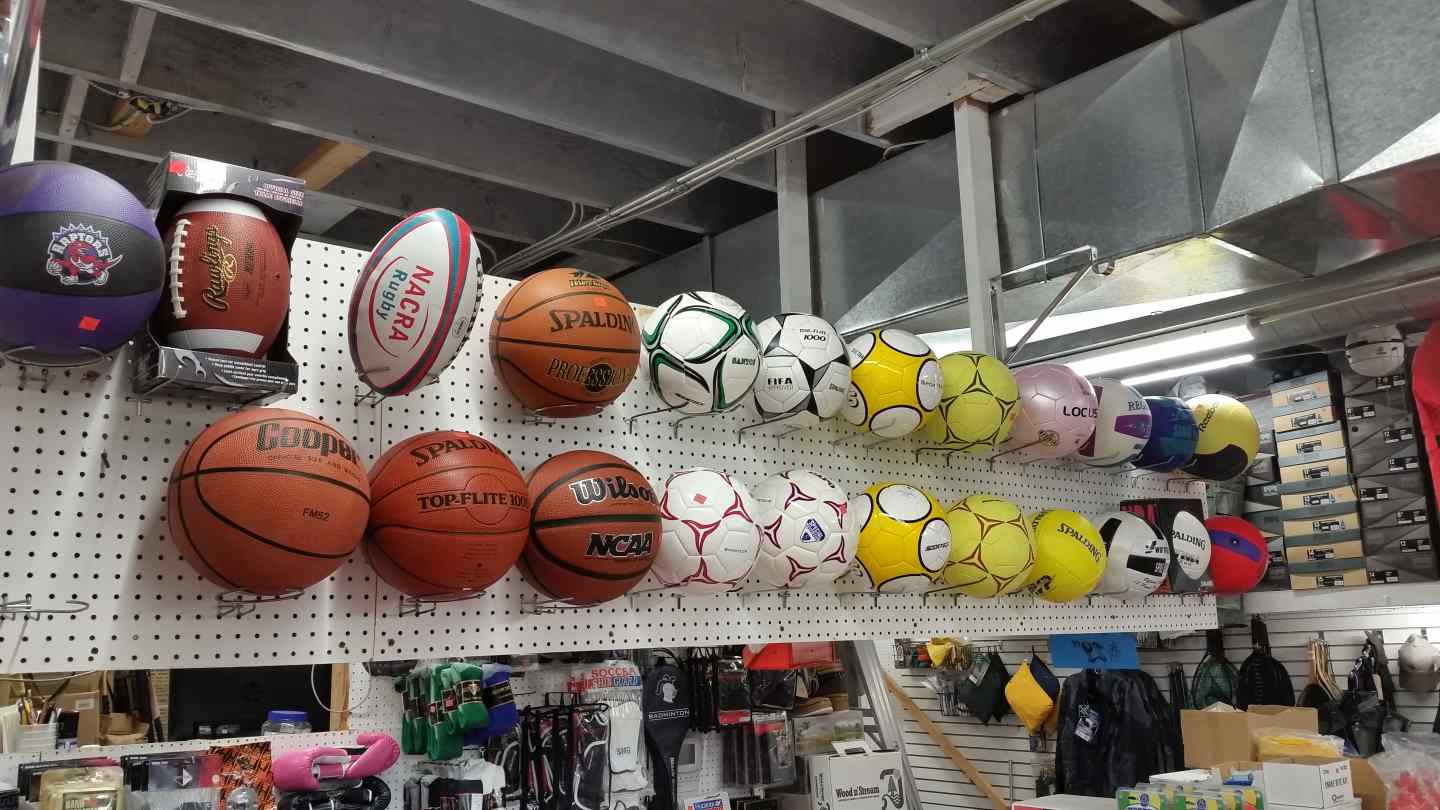 Sporting gear is often cheaper online, according to research "Ski equipment, mountain biking accessories; can be easily gotten online." Clymb.com often has flash sales on sporting equipment and MBTR, a second-hand market for mountain bikes, sells bikes and bike parts for cheap.
Luggage
Buying luggage online makes sense because you don't have to deal with the hassle of lugging large suitcases home, Better yet, sites like bloomingdales.com, macys.com, and overstock.com make it easy to narrow your search quickly: Shop by size, style, color, brand, features, and price to find the perfect suitcase or carry on. To ensure you're getting the best deal, go to shopstyle.com and search for the bag you're leaning toward buying. The site will show you all the e-tailers selling the item, how the cost varies by website, and points out which sites offer free shipping and special discounts.
Kitchen appliances
Kitchen appliances is one important product that people buy almost every day, it's one of the essential item in a household and therefore sells quickly. These days many online stores sell kitchen appliances of different makes and qualities.
It's always better to buy these products online because of the easy accessibility to them and discounted prices on them online.
Groceries
It's not just major purchases that are best made online. You can benefit from doing virtual grocery shopping for smaller items too.
Think about it: You already know which type of coffee you'll need or which brand of toilet paper you prefer, so there's really no need to drive to a store to pick up these types of items, especially when they are readily available online.
For groceries and other home necessities that you need regularly, take advantage of offers like Amazon's Subscribe & Save. The program allows customers to set up a schedule for how often they want deliveries of a specific item. Plus, you'll get a discount off of the original price just for doing so. Amazon says these savings could trim 15% off your entire order. Just be certain that your savings offset any potential shipping charges.